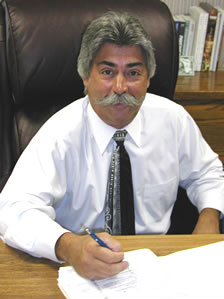 Anthony J. Mascherino, CPA
Anthony J. Mascherino is a Certified Public Accountant with a practice at 341 E. Lancaster Avenue in Downingtown, Pennsylvania. His practice includes payroll, payroll taxes, bookkeeping, income tax preparation and planning. Through another company, Mascherino Financial, LLC, he has access to financial, estate and retirement planning as well as all types of insurance. His staff consists of five full time and three part time professionals. Yes, he is accepting new clients.
Anthony (Masch) is a 1972 graduate of Villanova University with a BS in Business Administration with a concentration in Accounting. He was licensed as a Public Accountant in 1979 and as a Certified Public Accountant in 1987. He has serviced small and medium sized business accounts as well as individuals for over forty five years. He is actively involved in the community and several nonprofit organizations. He has four children, seven grandchildren and resides in West Bradford Township.